« Back to home
Headline: WhatsApp privacy is broken! WhatsSpy Public PoC shows that anyone can be tracked on WhatsApp.
During my vacation in Iceland I stumbled upon the filmset of Game Of Thrones. I'm not such a big fan of the show but you guys might enjoy these pictures of the set. These pictures are from july 2013 and are probably for Season 4 (airing right now).
There were two trailerparks, one in the north on the cliff and one in the south. The actors on the cliff were very close to Öxarárfoss, the waterfall in the second picture.
The area is called Þingvellir. It is a national park that is a half hour away from Reykjavík (The capital city of Iceland, also the only reasonable sized city in Iceland).
Confirmation:
http://visir.is/tokur-game-of-thrones-i-fullum-gangi-a-thingvollum/article/2013130729446 (Icelandic website)
---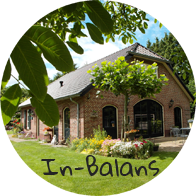 Check out the holiday home In-Balans, based in the east of The Netherlands! Great hiking/cycling and cultural activities there!
---

WhatsApp privacy is broken! WhatsSpy Public shows that anyone can track you on WhatsApp.



---
Some other topics: